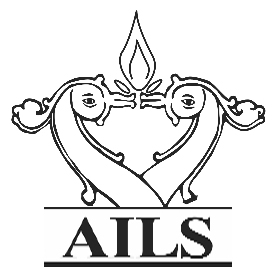 The American Institute for Lankan Studies center is located in Colombo.
The Executive Director of the center is Dr. Vagisha Gunasekara.  The Associate Director for Administration is Mrs. Deepthi Guneratne, and the Associate Director for Programming is Ms. Ramla Wahab-Salman.
The center provides a wide range of services to AISLS members.  Staff can advise visiting researchers and students on a variety of matters, including living arrangements, security and safety, physician referrals, and transportation.  Advice is also provided on making contacts with Sri Lankan scholars and research informants, and on finding research assistants and translators.
The center offers a reference library of about 1,500 books and a selection of journals, offprints, conference proceedings, and electronic resources, including JSTOR.  The library is open to both local and foreign readers.
The Colombo staff will procure and ship documents and publications for AISLS members at cost. To make use of this service, contact the center staff. Once you have received your materials, if you are paying in dollars send your check, made out to AISLS, to John Rogers, 155 Pine St., Belmont, MA 02478.
The center sponsors occasional invitational workshops and small conferences. These meetings bring together academics, researchers, and others from Sri Lanka, the United States and third countries who have a common scholarly interest.
The center is open Monday through Friday, from 9:15 AM to 4:00 PM, and is closed on Sri Lankan holidays.  It is located at 5/22 Sulaiman Terrace, Colombo 5. Sulaiman Terrace is off the southern end of Jawatte Road. After turning into Sulaiman Terrace, take your first left and go to the end of the lane.
The telephone numbers are 94-011-2508512 and 94-011-4513706.  The general email address is aisls [at] sltnet.lk.  Dr. Gunasekara can also be reached at vagisha.ails [at] gmail.com.  Mrs. Guneratne can be reached at ails.deepthig [at] gmail.com, and Ms. Wahab-Salman at ramlaw.ails [at] gmail.com.