2013 Fellowship Awards
Vivian Choi (Anthropology, Cornell University), "States of Emergency: A Political History of Disaster in Sri Lanka."

Melanie Dean (Religious Studies, New York University), "Idols, Images, and Objects: Locating the Supernatural in Buddhist and Hindu Practices of God Worship in Sri Lanka."

Sandya Hewamanne (Anthropology, Wake Forest University), "Subaltern Wars: Sri Lanka's Civil War and its Aftermath through the Eyes of Soldiers and Former Free Trade Zone Workers."

James Nye (Bibliography, University of Chicago), "Lexical, Book, Audio, and Cartographic Resources for the Study of Sri Lanka."

2013 Dissertation Planning Grant Awards



Philip Friedrich (Religious Studies, University of Pennsylvania), "Regional Circulations and the Remaking of the Buddhasasana in Late-Medieval Sri Lanka."

Devaka Gunawardena (Anthropology, UCLA), "Non-Governmental Organizations and State Reform in Post-War Sri Lanka."

Dian A.H. Shah (Law, Duke University), "Comparative Constitutional Law and Religion: South and Southeast Asia Arrangements."

"Sri Lanka: Intersections": 2012 Sri Lanka Graduate Student Conference
The 2012 Sri Lanka Graduate Student Conference was held on November 8th and November 9th at the Center for South Asia, Stanford University, which co-sponsored the event with AISLS. As with the two previous conferences, which were held at the New School, the event brought together graduate students in both the final writing up and pre-research stages. All three workshops have been organized by Sharika Thiranagama. These workshop aim to enhance intellectual exchange on Sri Lanka, emphasize the production of empirical and non sectarian knowledge, focus attention on recent potential transformation of key concepts, and strengthen and build a new cohort of researchers (and research) across disciplines and institutions as well as strengthen relationships between American graduate students and local intellectual circles in Sri Lanka.
The conference proceedings included formal research presentations by Alexander McKinley, Sasikumar Balasunderam, Justin Henry, Philip Friedrich, Kelly Meister, Nalika Gajaweera, Devaka Gunawardena and Ben Pasquale.
The workshop proceedings are available on video through the Center for South Asia vimeo site. To find the four relevant videos, insert "Sri Lanka intersections" into the site's search box.

2012 AISLS Annual General Meeting and Reception
The AISLS annual general meeting and reception was held at the Annual Conference on South Asia, at 6 PM on Saturday 13 October. Over thirty persons attended.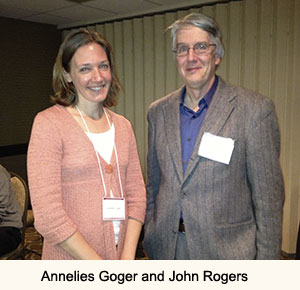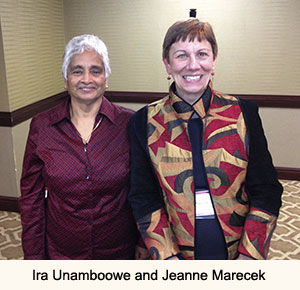 "Sri Lankan Cinema and its Diaspora", Preconference to the Annual Conference on South Asia, Madison, Thursday, October 11, 2012

The preconference featured the most recent manifestations of a film movement called the "third revolution", whose concerns have revolved around the socio-political transformations brought about by three decades of civil war.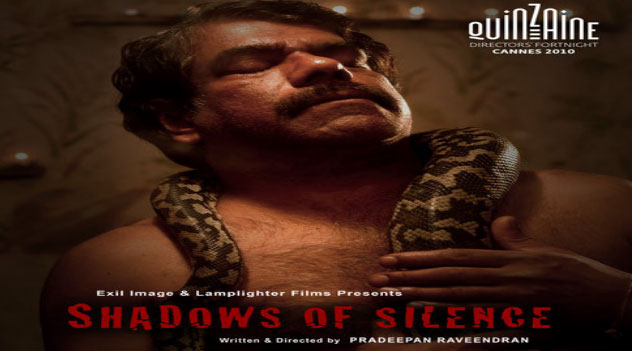 Schedule
1:00-1:05
Introduction by Jeanne Marecek (Swarthmore College)
1:05-1:20
Opening Remarks by Nalin Jayasena (Miami University)
1:20-1:35
Pradeepan Ravindran, A Mango Tree in the Front Yard (11 min.)


Set in war-ravaged Sri Lanka and filmed in South India, this short film centers on a group of Tamil schoolchildren for whom violence is an everyday reality.

1:35-1:45
Pradeepan Raveendran, Shadows of Silence (11 min.)


A middle-aged Tamil man living in exile with his young family contemplates numerous ways to commit suicide.

1:45-2:00
Suba Sivakumaran, I Too Have a Name (12 min.)
2:00-2:30
A Conversation with Suba Sivakumaran.
2:30-3:00
Tea Break
3:00-5:10
Sanjeewa Pushpakumara, Flying Fish (125 min.)

Shot in a seemingly idyllic village by first-time director Sanjeewa Pushpakumara, this startlingly assured film follows three interwoven stories (two Sinhala and one Tamil) involving forbidden love and ethnic tension. The languid pace of the villagers belies the hostility that has built over a quarter century of warfare.

5:15-6:30
Roundtable Discussion (Neloufer de Mel, Suba Sivakumaran, Nalin Jayasena)

AISLS Member Garrett Field Featured on Derana TV
On 3 May 2012, Garrett Field, the holder of an AISLS language grant, was featured on the "100% A to Z in Youth" program on Derana TV. The filming was done at the American Institute for Lankan Studies center in Colombo. To view the feature, click here. The relevant segment starts at 01:39 on the clip.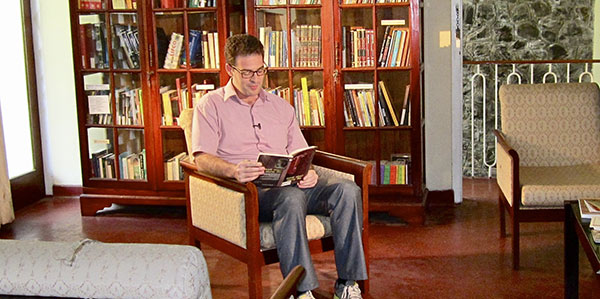 Garrett Field Reading Aloud for Derana TV Feature

"Colonial Legacies and Contemporary Scholarship in Sri Lanka and Cambodia,"
Siem Reap, 11-13 January 2012
This workshop was a joint project between AISLS and the Center for Khmer Studies. The goal was to compare the twentieth-century historical trajectories of the two countries, and consider how far their differing colonial legacies shape contemporary public and academic culture. Participants included Liyanage Amarakeerthi, Ros Chantrabot, Premakumara de Silva, Penny Edwards, Im Francois, Anne Hansen, Janaki Jayawardena, Henri Locard, John Marston, Harshana Rambukwella, Jonathan Spencer, Vong Sotheara, and Michael Sullivan.

Other News
2011 President's Report (pdf)

AISLS Workshops and Panels in the United States