2013 AISLS Annual General Meeting and Reception
Over fifty persons attended the 2013 AISLS Annual General Meeting and Reception at the Annual Conference on South Asia, Madison, Wisconsin. It was held on Saturday 19 October at 6 PM. The conference program included around 35 presentations related to Sri Lanka.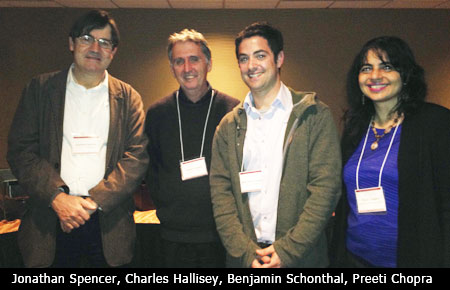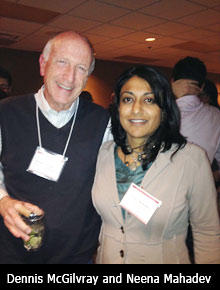 Dennis McGilvray Delivers Lecture at Heartland Community College
On 26 September 2013, AISLS sponsored a lecture by Dennis McGilvray on "A House for Every Daughter: Tamil and Muslim Marriage in Sri Lanka Today" at Heartland Community College, Normal, Illinois. About 80 students attended the talk. Partial funding for this event was provided by the Council of American Overseas Research Centers (CAORC) through a grant from Carnegie Corporation of New York.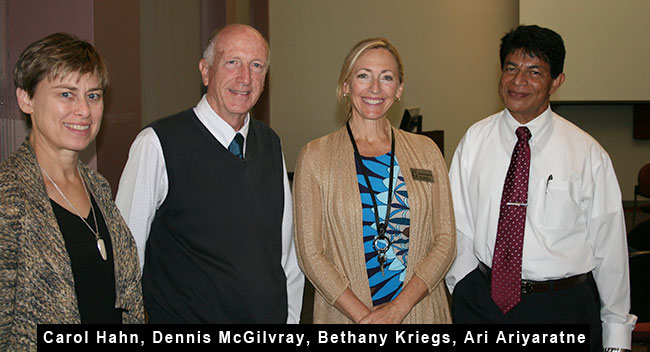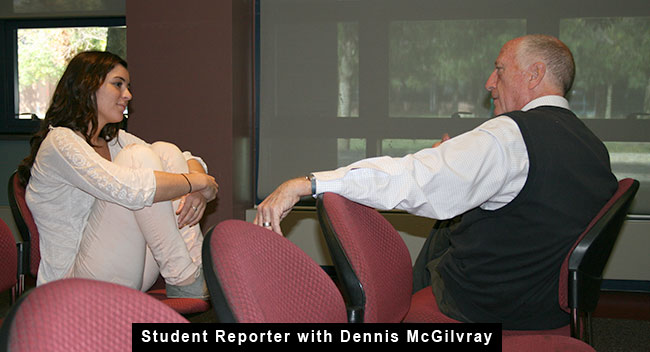 2013 Fellowship Awards
Vivian Choi (Anthropology, Cornell University), "States of Emergency: A Political History of Disaster in Sri Lanka."

Melanie Dean (Religious Studies, New York University), "Idols, Images, and Objects: Locating the Supernatural in Buddhist and Hindu Practices of God Worship in Sri Lanka."

Sandya Hewamanne (Anthropology, Wake Forest University), "Subaltern Wars: Sri Lanka's Civil War and its Aftermath through the Eyes of Soldiers and Former Free Trade Zone Workers."

James Nye (Bibliography, University of Chicago), "Lexical, Book, Audio, and Cartographic Resources for the Study of Sri Lanka."

2013 Dissertation Planning Grant Awards



Philip Friedrich (Religious Studies, University of Pennsylvania), "Regional Circulations and the Remaking of the Buddhasasana in Late-Medieval Sri Lanka."

Devaka Gunawardena (Anthropology, UCLA), "Non-Governmental Organizations and State Reform in Post-War Sri Lanka."
Hans Harmsen (Anthropology, University of Buffalo), "Coastal hazards, resiliency and the co-evolution of human-natural systems along the southeast coast of Sri Lanka during the middle to late Holocene (ca 5000—1000 BC)."

Dian A.H. Shah (Law, Duke University), "Comparative Constitutional Law and Religion: South and Southeast Asia Arrangements."

2012 AISLS Annual General Meeting and Reception
The AISLS annual general meeting and reception was held at the Annual Conference on South Asia, at 6 PM on Saturday 13 October. Over thirty persons attended.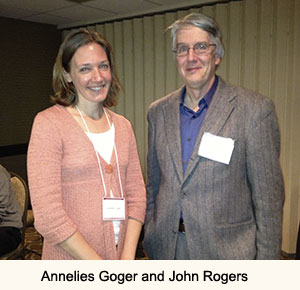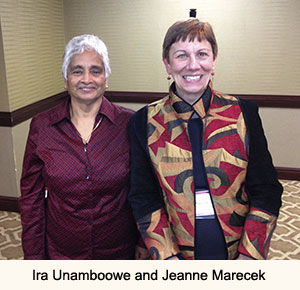 AISLS Member Garrett Field Featured on Derana TV
On 3 May 2012, Garrett Field, the holder of an AISLS language grant, was featured on the "100% A to Z in Youth" program on Derana TV. The filming was done at the American Institute for Lankan Studies center in Colombo. To view the feature, click here. The relevant segment starts at 01:39 on the clip.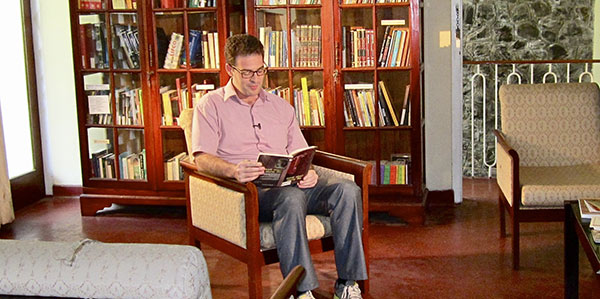 Garrett Field Reading Aloud for Derana TV Feature

"Colonial Legacies and Contemporary Scholarship in Sri Lanka and Cambodia,"
Siem Reap, 11-13 January 2012
This workshop was a joint project between AISLS and the Center for Khmer Studies. The goal was to compare the twentieth-century historical trajectories of the two countries, and consider how far their differing colonial legacies shape contemporary public and academic culture. Participants included Liyanage Amarakeerthi, Ros Chantrabot, Premakumara de Silva, Penny Edwards, Im Francois, Anne Hansen, Janaki Jayawardena, Henri Locard, John Marston, Harshana Rambukwella, Jonathan Spencer, Vong Sotheara, and Michael Sullivan.

Other News

2013 President's Report (pdf)
2012 President's Report (pdf)
2011 President's Report (pdf)
AISLS Workshops and Panels in the United States